Workbench
If you're going to do woodwork, then you better have a workbench. I am going to do woodwork, but my flatmate took his workbench when he moved out in June. Fortunately, he gave us four weeks notice, which was just enough time for me to find timber and build a replacement bench. Big thanks to Rex Krueger, my woodworking mentor, for his minimal timber workbench plans, which i diligently followed. Tada!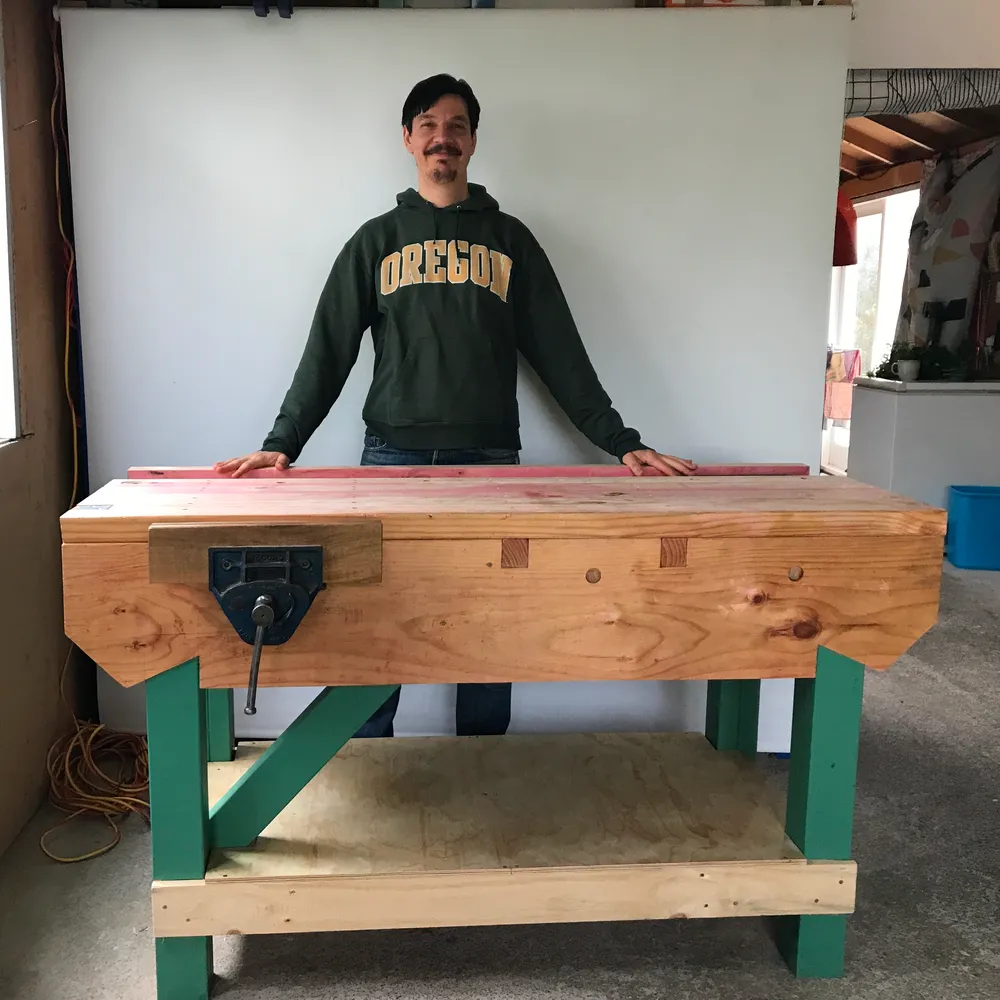 "Stolz wie Oscar" (proud as Oscar) my German girlfriend says, or "stolz as", as we say in Kiwiland.
Rex recommended yellow pine or Douglas fir for the build, but the closest, affordable material i could find in this remote island nation was second-hand radiata pine. Most of it was H1.2 boron-treated framing timber and hot pink, so i painted it over with cool green, but you can still see pink remnants on the planed bench top and on the underside. Reminds me of Easter.
Besides paint, i added a restored Record 52E face vise from Trade Me, homemade planing and baton stops, hold fast holes, two timber support holes in the front apron, and a bottom shelf to store tools. So functional!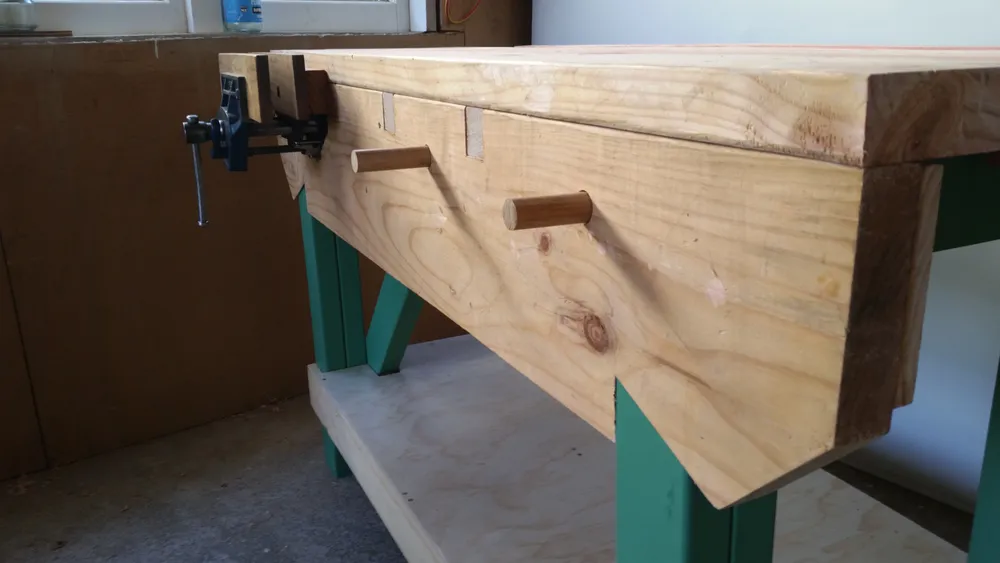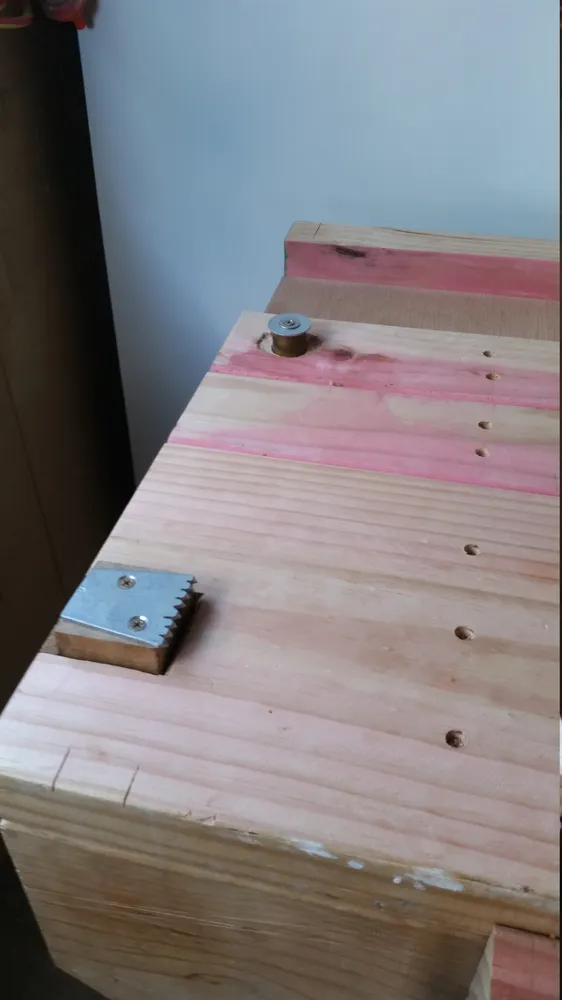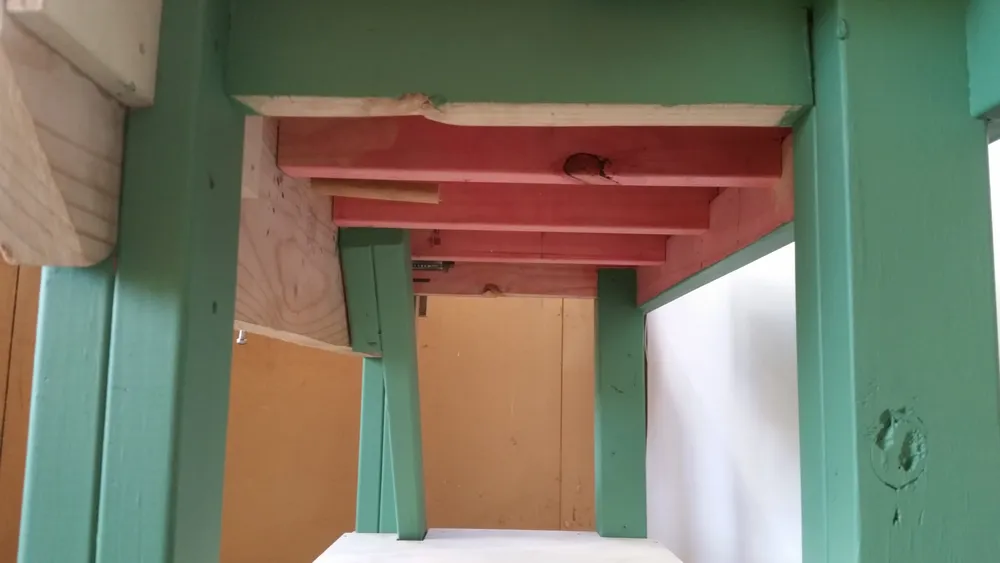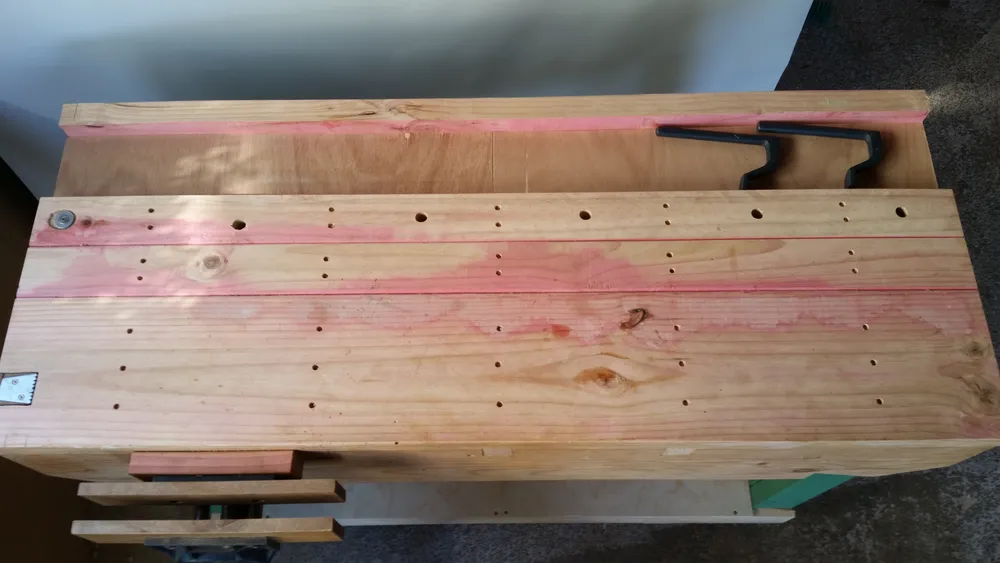 The first thing i built on the workbench was a pair of simple, moveable towel hooks to fit on our shower glass, because we have four towels in the bathroom and only three towel racks.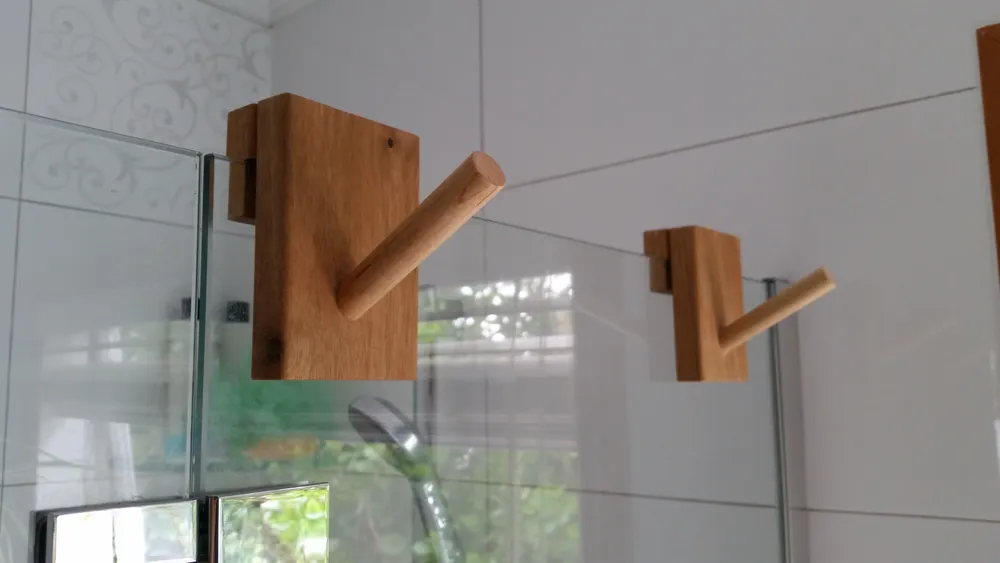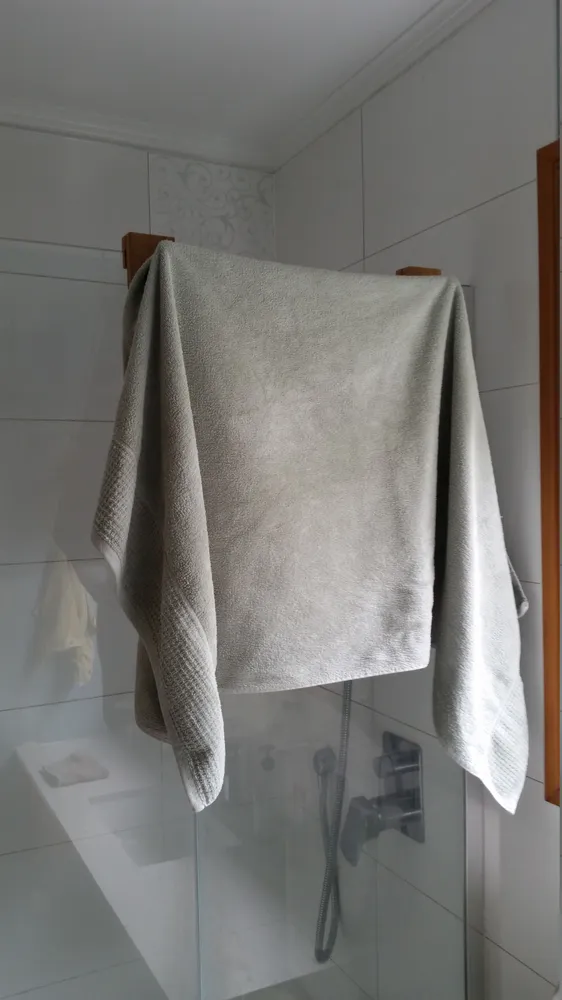 The hook bodies are made from offcuts of vitex (Vitex coffacus) decking timber i found in the trash and are naturally rot-resistant. The hook tips are made from an old pair of sugar maple drum sticks and press-fit into the bodies. The body fronts are press-fit to the body backs with dowels. Hopefully these do-dads won't go moldy.
And this Matariki weekend i made a marking gauge to strike accurate layout lines for joinery, made a shooting board to true right angles after hand cuts, and converted my second Stanley #5 plane to a foreplane.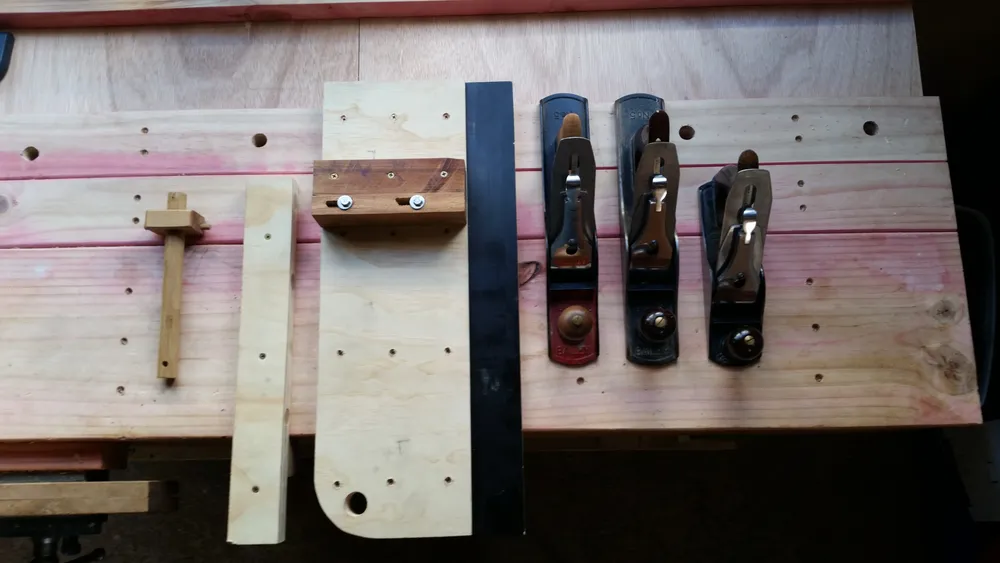 Now i'm ready to make furniture!